News
---
May 27, 2015
Two of our papers were accepted for #ISWC2015! @tecoKIT will be in Osaka to present the latest research in wearable computing.
---
May 21, 2015
Tomorrow, Markus Scholz will open the 1st session of the Workshop on Physical Analytics, colocated with #MobiSys2015. ares.smu.edu.sg/wpa15/program.…
---
May 20, 2015
@KITinformatik students start @optonautio a german #Kickstarter kickstarter.com/projects/opton… – it once started with a @tecoKIT student project…
---
May 19, 2015
Matthias Berning is presenting the "bPart" BLE sensor platform in the #MobiSys2015 poster session at 5:30 PM today. sigmobile.org/mobisys/2015/d…
---
May 18, 2015
@tecoKIT head M.Beigl is visiting the #SiliconValley as part of a delegation accompanying BaWü governor #Kretschmann. pic.twitter.com/l6X4UgqGs9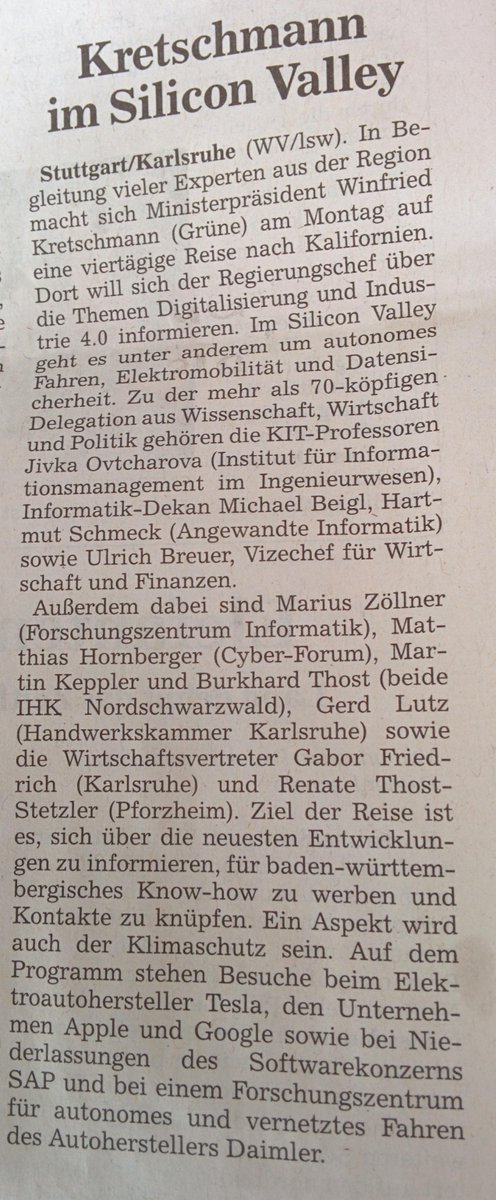 ---
May 6, 2015
@tecoKIT and @Tsinghua_China received #DragonStarAward (3rd place) for Chinese-European cooperation on PiMi Airbox. steinbeis-europa.de/event.1623.html
---
April 21, 2015
Das Praktikum Sensorbasierte HCI Systeme muss diese Woche wegen Krankheit leider ausfallen. Entschuldigung für die kurzfristige Mitteilung.
---
April 13, 2015
The 1st session of the practical course "Sensorbasierte HCI Systeme" will NOT be held this week, but on April 21st instead. Spread the word!
---
April 8, 2015
The application for the practical course "sensor-based HCI systems" is still open! Want to join? Register here: teco.edu/education/prak…
---
Another new #softwarecampus project started @tecoKIT: In "AnKSeK" privacy in distributed calibration is researched: teco.edu/research/softw…
---